From the Mountains to the Coast of Maine
Braving the wilderness and learning to coexist and enjoy the great outdoors has always been an integral part of the Winnebago experience. Winnebago's sustained commitment to wilderness trips, overnight canoeing, backpacking and hiking trips for all campers is what helped create a niche in the camping world. Hear the words of one camper, "A trip—the thing most every fellow in Camp wants to go on."
Life-Changing Experiences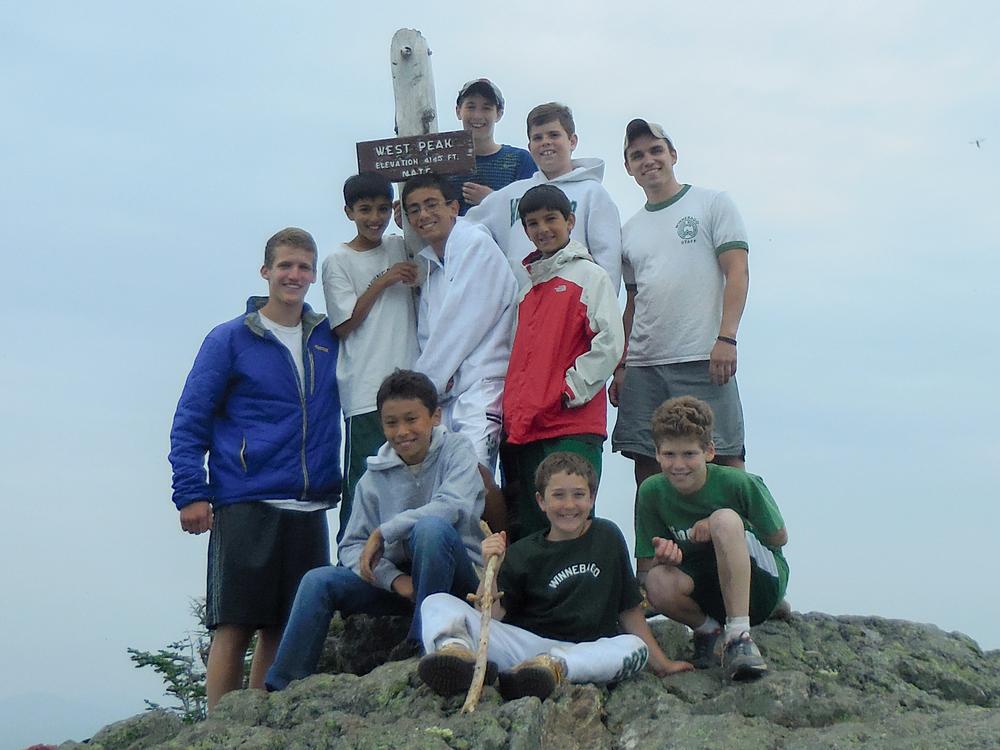 Life-Changing Experiences
Our overnight Wilderness camping program is a hallmark experience that sets Winnebago apart. Our trained and experienced Trip Leaders guide boys on camping trips all over the state of Maine. Campers are prepared for trips through our essential Campcraft program where they learn basic camping skills such as fire-starting, camp cooking and tents 101. Older campers may take advanced Campcraft to further their wilderness skills. No matter their skill level, campers return from their trips with a multitude of stories, camping experience, and skills to use and share for a lifetime.
"We leave Echo Lake as we find it and we are all changed by our summers at Winnebago."
– Debo, Camper
Build Self-Reliance
Our Trips are carefully and thoughtfully designed to meet the skill levels of campers at every age. From the youngest boys who hitch a ride on a lobster boat and venture out to explore and camp on one of Maine's craggy coastal islands, to the 13 year olds that begin a 3-year journey to hike the last 110 miles of the famed Appalachian Trail, to our capstone experience that sees the oldest campers canoe 140 miles of lakes and rivers through the famous Allagash Wilderness Waterway, each experience yields indelible memories and builds self-reliance, camaraderie and life changing experiences.
Check out our video!