Packing for Camp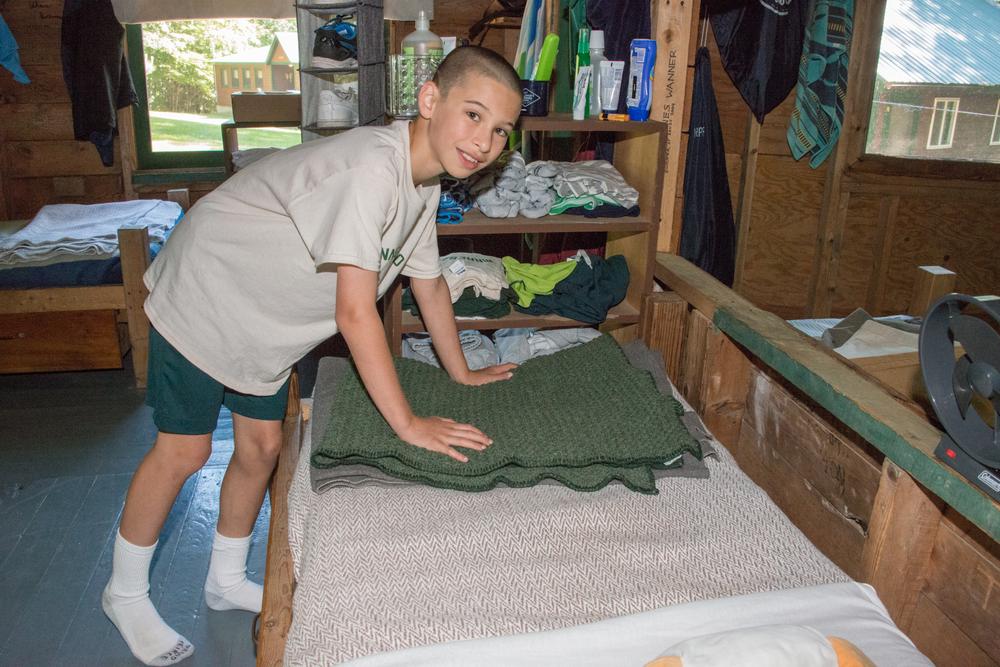 Packing for Camp
Please review the Winnebago Packing List for clothing and equipment required for camp. Clothing may be purchased wherever you wish but for convenience, we have provided a link to our recommended outfitter, The Camp Spot. Much more information about uniforms, packing guidelines and helpful hints can be found in your 2023 Parent Handbook.
International Campers: To help lighten the load, we provide towels and sleeping bags for international campers during the summer.
Shipping Bags to Camp: Bags may be shipped to camp via UPS, Fedex or Parcel Post and should be scheduled to arrive 2-3 days before your son arrives at camp. For those living on the East Coast, we ask that you use Camp Baggage. From this link you can download an enrollment form for submission by mail or enroll online.
More Information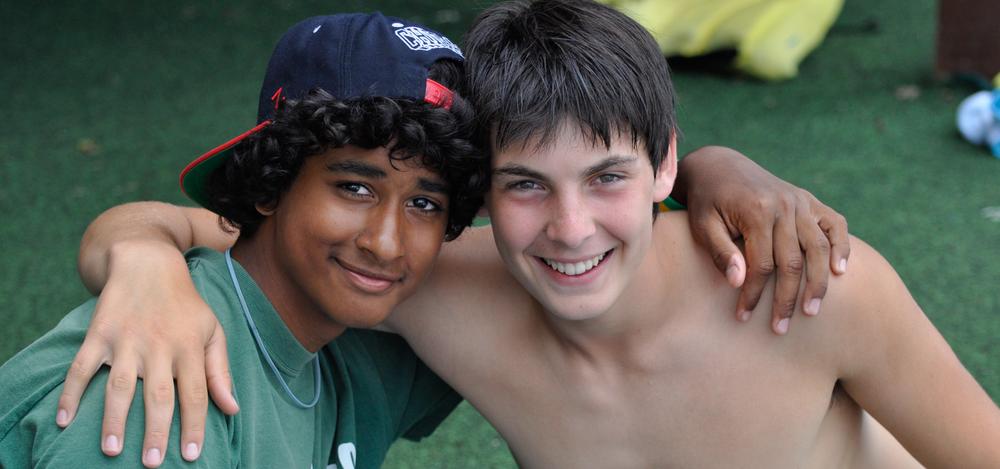 More Information
Summer Medications: In order to provide the safest, most reliable and efficient way to dispense regularly prescribed medications during the summer, Camp Winnebago works with Walgreens in Manchester, Maine. When submitting prescriptions make sure to note "Save for Winnebago" on the form.
Phone calls: Please see our guidelines on telephone calls.
"I believe that Andy has carried on what Chief (Winnebago's founder) envisioned - a place for boys to learn about themselves, and do things they wouldn't normally do. The tradition and spirit of Winnebago has carried all the way through to the present day."
– Jeff, Great Grandson of Frederick "Chief" Guggenheimer, Glen Head, NY
Visiting Day

Visiting Day
Visiting Day dates for 2023 will be:
1st session, Tuesday, July 18: 9:15-through lunch
Full and 2nd session, Friday, July 21 OR Saturday, July 22: 9:15-5:00 PM
Summer 2023 Links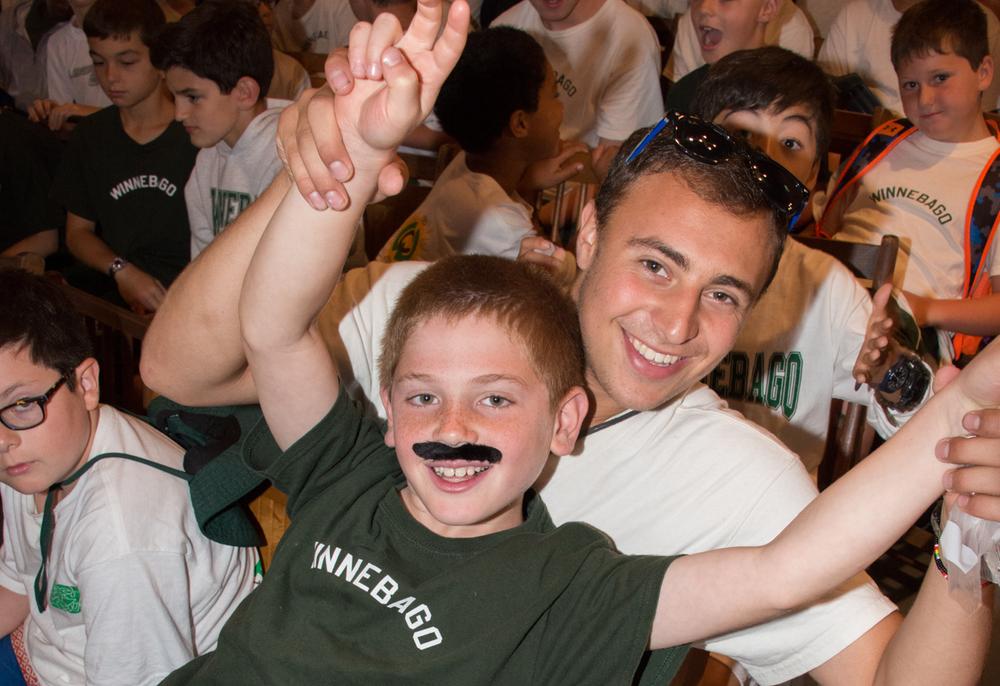 Summer 2023 Links
After camp begins, we will post bunk lists, trip schedules, post and update WAG (our camp newspaper) as it is published, and pictures from camp for parents of enrolled campers. Please refer to page 5 of your Parent Handbook (under correspondence) for sign-in and password information:
Lodging
Below is a list of lodging close to camp. We look forward to seeing you on visiting day!
Augusta area (about 17 miles)
Best Western Plus Civic Center, Augusta, ME.
207-622-4751
Comfort Inn, 281 Civic Center Drive, Augusta, ME.
207-623-1000
Fairfield Inn, 14 Anthony Avenue, Augusta, ME.
207-623-2200
Senator Inn & Spa, Augusta, ME. 207-622-5804
Best Western Plus Waterville Grand Hotel, Waterville, ME.
207-873-0111
Quality Inn, 65 Whitten Road, Augusta, ME. 207-622-3776
Super 8, 395 Western Avenue, Augusta, ME
Comfort Inn & Suites, Waterville, ME. 207-873-2777
Axell's Scandinavian Inn, 803 Western Avenue, Manchester, ME. 207-623-3902
Best Western Plus Waterville Grand Hotel, Waterville, ME.
207-873-0111
Maple Hill Farm B&B (Hallowell) 207-622-2708
The Farmer's Porch B&B, 331 North Road, Leeds, ME.
207-524-2765
Winthrop area (about 12 miles)
Winthrop Motel, 1385 Route 202, Winthrop, ME.
207-377 2213
Lakeside Motel, P.O. Box 236, E. Winthrop, ME.
800-532-6892
Maple Lane Inns & Golf Course, 295 Maple Lane, Livermore, ME. 207-897-6535
Lakeside Loft, 386 Pond Road, Mt. Vernon, ME.
207-293-4855
Rise & Shine B&B, 19 Moose Run Drive, Monmouth, ME. 207-933-9876
A bit further away (1 hour or less)
Brown Brothers Motel, Boothbay Harbor, ME.
207-633-5440
Capt. J. Mitchell House, 188 Main, Freeport, ME.
207-865-3289
Farmington Motel, Box 413, Farmington, ME.
207-778-4680
Fisherman's Wharf Inn, Boothbay Harbor, ME.
207-633-5090
The Inn at Bachelder's Tavern, Litchfield, ME. 207-268-4965
Lake View Motel, Boothbay Harbor, ME. 207-633-5381
Lakewood Motor Lodge, Box 220, Skowhegan, ME.
207-474-8600
Spruce Point Inn, Boothbay Harbor, ME. 207-633-4152
The Stacked Arms, RR 2, Box 146, Wiscasset, ME.
207-882-5436
Further Still (1 1/4-2 hours)
Black Point Inn, Prouts Neck, ME 04074 207-883-2500
The Belmont, 6 Belmont Ave., Camden, ME 04843 800-238-8053
Blue Harbor House, 67 Elm St., Camden, ME 04843 800-248-3196, 207-236-3196
Bradley Inn, 3063 Bristol Road, New Harbor, ME 04554 800-942-5560, 207-677-2105
The Hartstone Inn, 41 Elm St., Camden, ME 04843 800-788-4823, 207-236-4259
The Homewood Inn, Box 196P, Yarmouth, ME 04096 207-846-3351
Hotel Pemaquid, Rt. 2, Box 421, New Harbor, ME 04554 207-677-2312
Lake Webb House Bed & Breakfast, Rt. 142, Weld, Maine 04285 207-585-2479
Samoset Resort, Rockport, ME 04856 800 341 1650 or 207-594-2511
Sunrise Motor Court, Rt. 1 Box 545, Lincolnville Bch 04849 207-236-3191