A Summer of Adventure. A Lifetime of Character
Throughout Camp Winnebago's first 100 years, sportsmanship, integrity and community have been among its most fundamental values.
Guiding Philosophies That Set Us Apart
Winnebago is a residential boys camp founded in 1919. Camp is both timeless and innovative. We shape each camper's Winnebago experience to match his abilities through our expertise in experiential learning and child development.
Our fundamental philosophy is a belief that a boy's character, values and contentment are cultivated through a sense of joy, connection and developmentally appropriate effort and challenge. Winnebago thrives as a place where boys can be their true selves while maturing in a physically and emotionally safe environment. We do all this amidst a stunning natural landscape away from many of the distractions and trappings of the modern world, giving boys unique experiences as they explore the nooks and crannies of Maine.
Andy Lilienthal, a third generation owner/Director, and his wife, Laura, a board-certified pediatrician, are the proud parents of two Winnebagans. Learn more about our Directors & Leaders.
Learn More about 100 years of Winnebago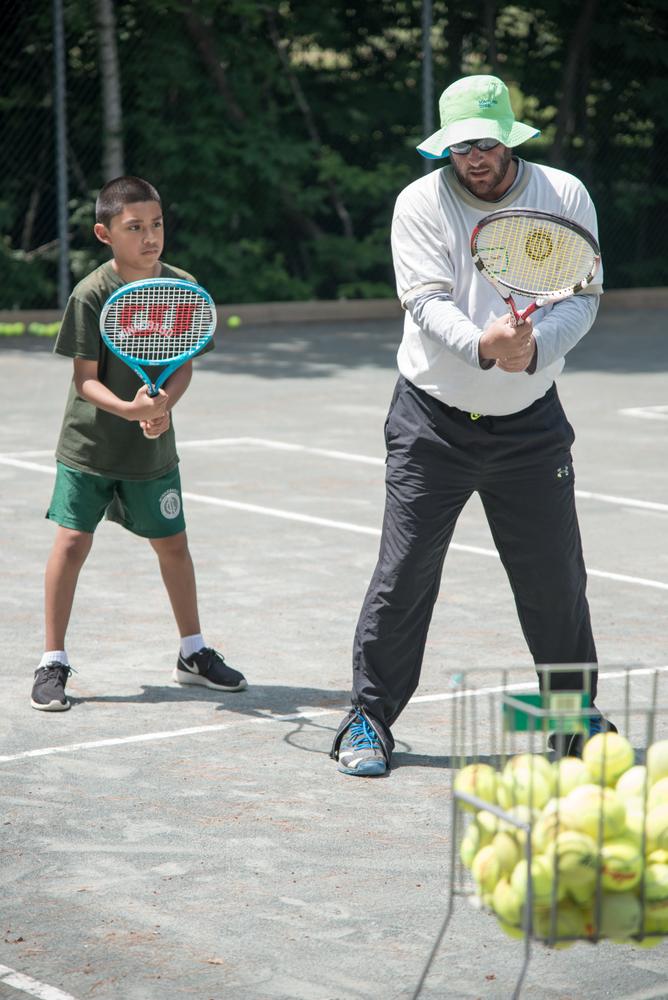 A smaller camp size creates more opportunities for meaningful relationships, role modeling and leadership.
Winnebago is an intact, dynamic community where relationships are central to our program. To do this, we stay deliberately small with around 150 campers. Our size affords us the invaluable opportunity to know all the campers and they each other.
Our cohesiveness allows us to better understand, individualize and support each camper's unique strengths and opportunities for growth. Leadership and role modeling opportunities also arise from our smaller community – we give campers a chance to lead in a variety of areas and disciplines at camp.
At the end of each summer, we connect with parents to discuss their son's experience detailing their son's highlights, strengths, challenges and growth. We pass parents the 'growth baton' as their boys return home with fresh confidence, insights into who they are and a plethora of new skills.
"Camp Winnebago is an amazing place to develop as a young man. The emphasis on pushing personal limits and creating nurturing spaces is unmatched. The culture is such a genuine place of enjoyment, adventure, and comradery. Your son will return more confident, capable, and caring. There is no better place to spend a summer and the relationships they make will last a lifetime. The facilities are rustic on purpose and new investments in an indoor sports facility and a greenhouse have brought them to great levels."
– Parent Testimonial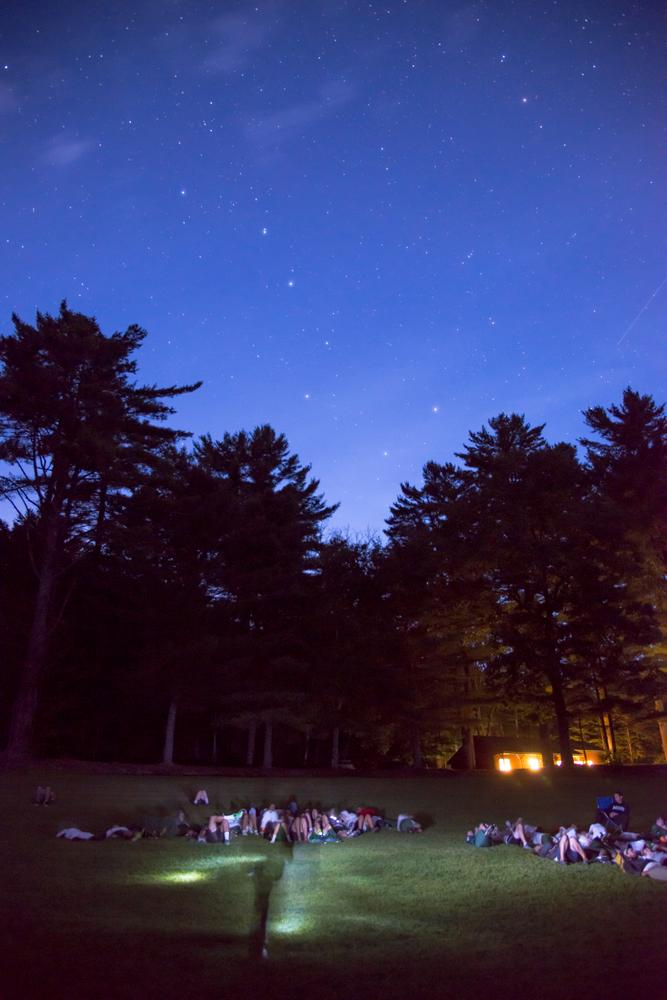 Simple living closer to nature to remain clear on what matters.
In a world of increasing complexity and distractions, Camp Winnebago provides a respite where the noise of daily life is stripped away allowing boys to enjoy living, being and learning in the moment.
Winnebago is a place where boys will not see a single smartphone, social media platform or video game all summer. When these distractions are stripped away, boys settle into games, personal face-to-face interaction and creative play.
Campers wear uniforms to downplay the distraction of the superficial and make what to wear an easy choice.
Cabins at camp are designed without electricity or bathrooms because we want boys to learn that they can be whole, safe and happy without these amenities at their fingertips. While we continually add to, and update our facilities, we constantly weigh changes to ensure that each fits within our mission of fun, character development and simplicity while reaching the threshold of "needs versus wants."
Camp Winnebago capitalizes on the unique wonders of Maine as our classroom. Our Wilderness Experiences take boys from the Appalachian Trail to the Allagash, from Mount Tumbledown to Mount Katahdin, where boys canoe and hike on multi-day wilderness trips. Our program is designed to safely challenge boys, while developing skills and relationships amongst each other and to the environment that last a lifetime.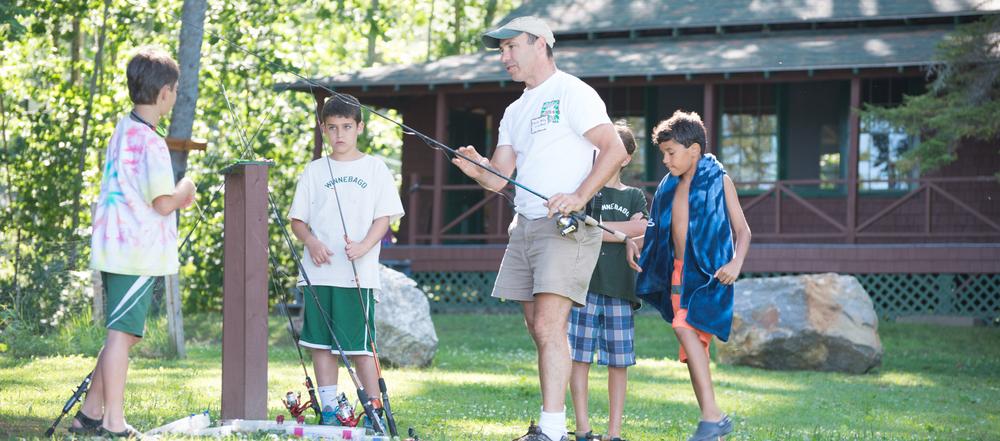 A 7-week program allows for real growth and development in a fun-filled atmosphere.
We see our 7-week program as a great advantage. If the Winnebagan experience was just about fun, we could do it in less than a week. Yet, fundamental growth takes time. For boys to truly develop their best selves and establish lifelong relationships, there is no substitute for time as a fulcrum to allow such an evolution to occur.