"Camp is a profession and a way of life where each summer reminds us how fortunate we are to play a role in every camper's personal evolution all the while creating a lifetime of memories."
Andy Lilienthal, Owner/Director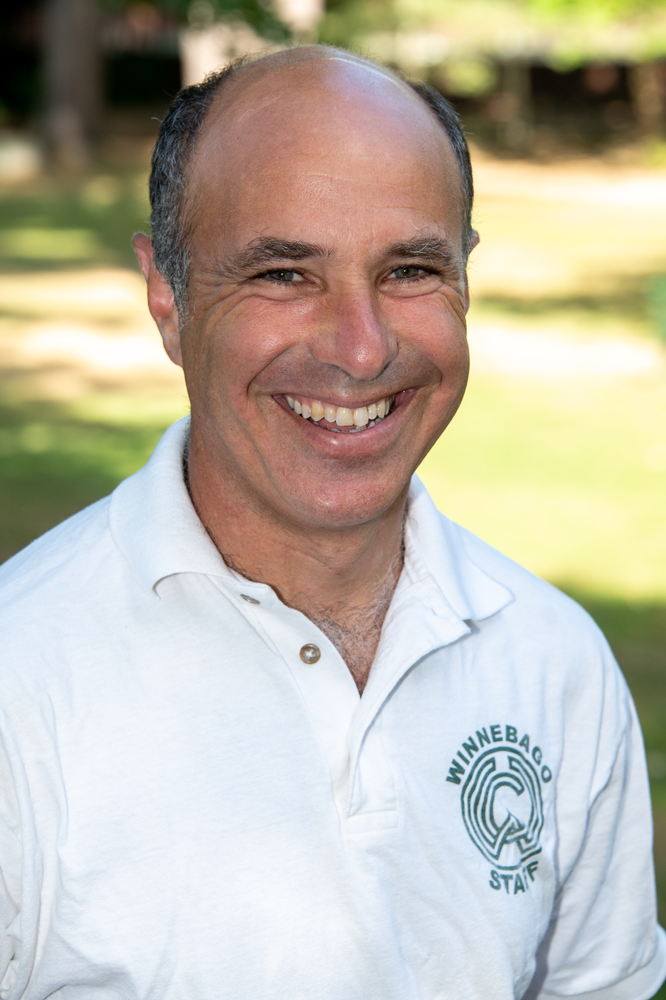 Andy Lilienthal, Owner/Director
As a third generation owner, Andy brings the love of camp and a dedication to experiential education and youth development to Winnebago.
Andy was raised at Winnebago and was a camper for 8 years and a counselor for 4 years. In the 1990's, he ventured into experiences that would inform his value of the simple, yet profound experience of camping. He worked for Outward Bound and served as a Peace Corps Volunteer, which inspired him to obtain a Masters of Science in International Development. Prior to his transition into leading camp, Andy led sustainable development projects in Central America and the Caribbean, and domestically as an AmeriCorps staff member.
In 2000, he began a three-year transition with his father, Phil, and became the Camp Director in 2003.
Under Andy's directorship, Camp Winnebago has continued to hold true to its core traditions and values of simple fun and adventure. To this strong foundation Andy has added programmatic aspects such as a much-expanded Staff and Leadership Training (S.A.L.T), and as well as excellent facilities improvements including a new 5000 square foot Field House.
Andy's work in the camp world extends outside of Winnebago. He has chaired a national committee for the American Camp Association, served as a board member to the Association of Independent camps (AIC) and is the former president of the Maine Youth Camp Foundation (MYCF). Andy and his wife Laura have two sons who have grown up at Winnebago.
Laura Blaisdell MD/MPH, FAAP, Medical Director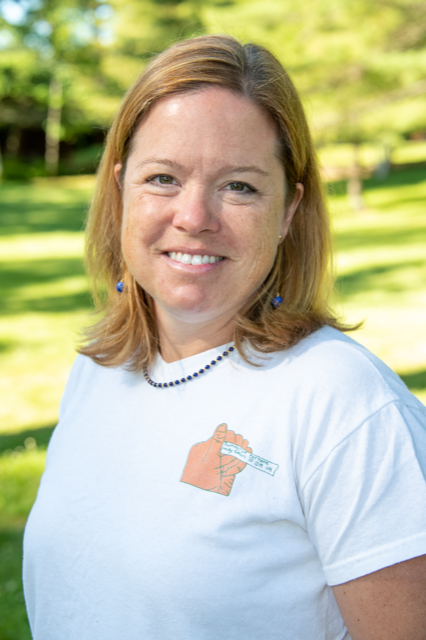 Laura Blaisdell MD/MPH, FAAP, Medical Director
As board-certified pediatrician, camp mom and Andy's wife, Laura serves many roles at camp. In the Health Center, she is the Medical Director — working closely with our camp nurses to promote wellness, continue home therapies and diagnose and treat illness. Dr. Blaisdell trained at the University of Minnesota (MD/MPH), did her residency at Barbara Bush Children's Hospital at Maine Medical Center and has served in community pediatrics for over a decade. Laura has worked with camps at the state and national level to consider best communicable disease practices in the camp setting.
As a mom, she knows first-hand what it means to have boys in the Winnebago program and takes a wide view of wellness, from homesickness to trimming nails to 'healthy' bunk treat! The camp program challenges boys to new levels and Laura works with staff to promote an emotionally supportive environment for kids to flourish while stretching their wings.
EJ Kerwin, Head Counselor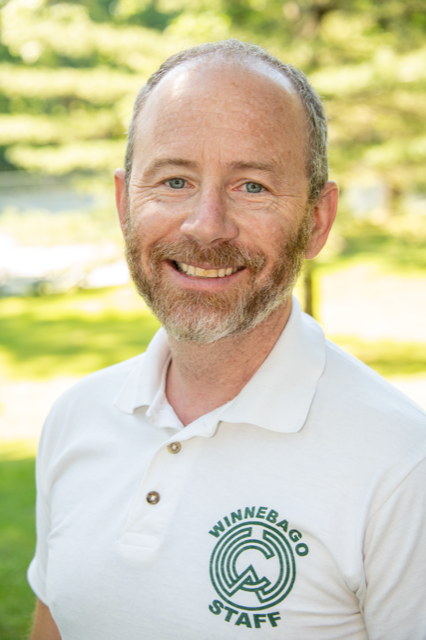 EJ Kerwin, Head Counselor
For over a decade, EJ has created a positive, educational and value-building experience for campers. Before arriving at Winnebago, his diverse professional pathway included music and television industry promoting, marketing and content creation. After completing a Masters in Counseling, EJ supported residential and outpatient mental health treatment programs and started his own couples' counseling program that he co-facilitates with his wife Tara.
EJ finds great meaning in his work as Winnebago's Head Counselor. His goal each summer is to train and guide a staff of youth development professionals that help boys develop into compassionate, well-rounded, interesting and creative problem solvers. Additionally, his background in counseling allows him to provide a safe and productive place for campers and staff alike to discover and grow throughout the camp experience. Through this work, EJ believes the Camp Winnebago community makes an overwhelmingly positive contribution to the world.