The Experience of a Lifetime - and Not Just for the Campers!
Hundreds of counselors have spent summers at Winnebago, working with and guiding thousands of campers. Some counselors made careers of Camp, pairing their Winnebago job with off-season professions. All kinds of disciplines and skill sets are necessary to adequately staff the program, including those of athletes, naturalists, watersport enthusiasts, craftspeople, tennis players and trip leaders with wilderness experience.
A Great Summer Job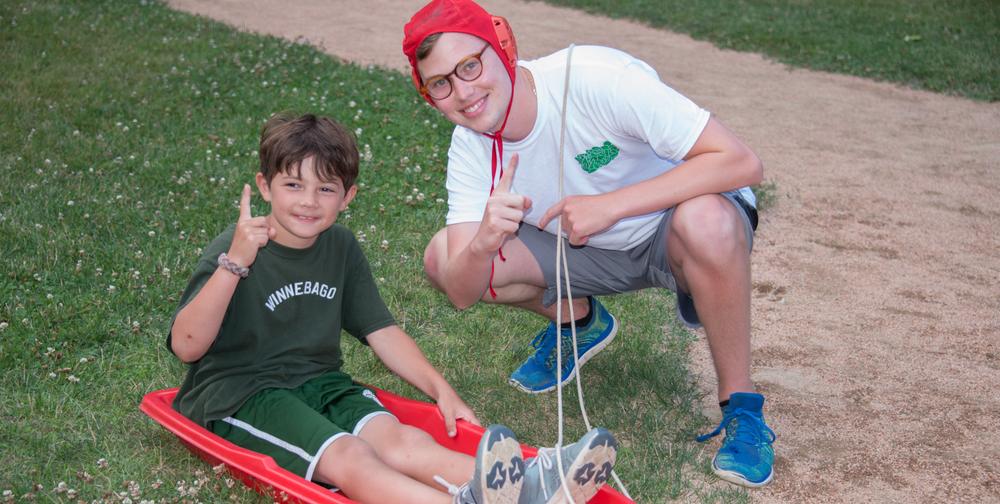 A Great Summer Job
Camp Winnebago is known for the intentional experience created for each camper and counselor. Since our first summer in 1920, we have been helping boys evolve into well-rounded, compassionate and critical thinking young men. Counselors at Camp Winnebago also develop a portfolio of skills and experiences that help them throughout their lives, both personally and professionally. They include important 21st century skills such as; Leadership, Problem Solving, Creativity, Critical Thinking, Communication and Collaboration.
About our Staff
At Winnebago, we have high expectations of our staff and put a considerable amount of time and effort into helping them build the knowledge and skills to meet these high expectations. The staff is comprised of approximately 60 counselors ranging in age from 19–70. Counselors come from all over the world and are interesting, interested and dynamic people who have a broad range of life experience. Being a counselor at Winnebago is an extraordinary and rewarding opportunity.
Camp Winnebago is an equal opportunity employer. Camp Winnebago is looking for mature and enthusiastic individuals. All of our staff members have completed at least one year of college and/or are at least 19 years old.
Are You Ready to Join our Team?
"When he leaves camp, a Winnebagan understands that playing is as important as winning, effort is integral to development, and the journey of life is the reward."
– Andy, Director/Parent
What to Expect During the Summer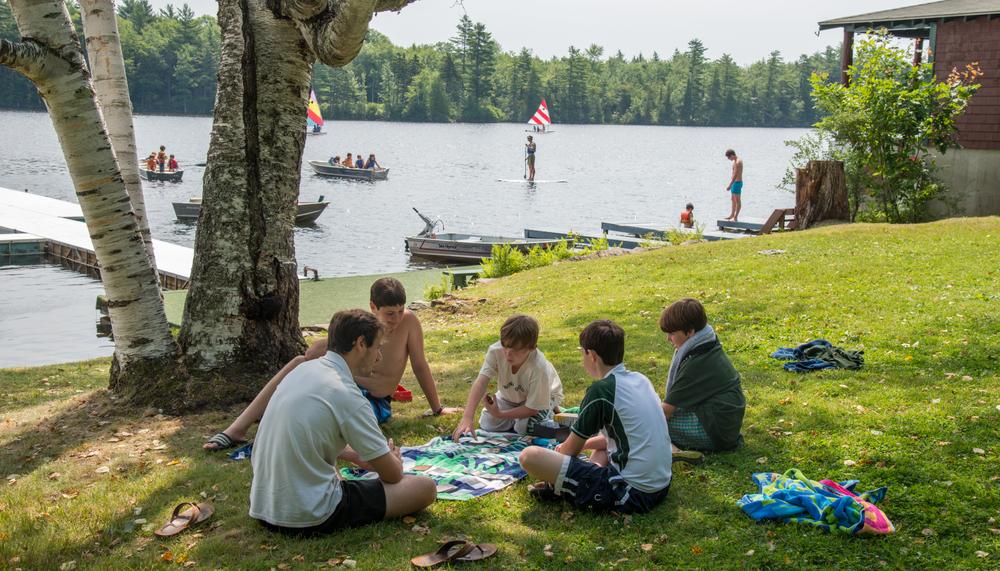 What to Expect During the Summer
Days at Winnebago are fun, structured and busy. Counselors wake up at 7:30 AM and are rarely finished any earlier than 9:30 PM. Of course, we make sure you get some time off during the day and there is ample time to play.
Whether participating in a softball and volleyball team with fellow staff and the older campers after dinner, or canoeing on the lake, we want you to enjoy the facilities when you have the chance.
Staff Recreation & Time Off
After you put your campers to bed and you are not on duty, you are free to enjoy your time. We ask that you return by 1:30 AM so you can be rested and ready for the next day. We also insist that you leave camp on your day off as we recognize the importance of getting time away from camp. There are a myriad of fun and exciting places to visit on days off. Portland, State Parks and multiple beaches are within 90 minutes. Don't worry, if you do not have a car, we make sure you have access to transportation.
Are You Ready to Join our Team?
Staff Skills
Because camp is a dynamic and fast-paced environment, we are looking for versatile people who are excited to become role models. A good candidate must have skills in one or more of the following:
General arts and crafts, ceramics, pottery wheel, kiln, painting, drawing, and sketching.
Basketball, lacrosse, soccer, softball, baseball, team handball, street hockey, volleyball, archery and riflery.
Work at a nature center. Introduce boys to ecology, gardening and the entire natural world.
Work on a camp newspaper (The W.A.G) that is published at least twice/week.
Work in our camp office. Excellent written, verbal and phone communication skills are a must.
Traditional 35 mm cameras. Work in a dark room and ability to use digital cameras as well.
Manage a radio station, WINN 1620 AM. Create audio entertainment in modern formats.
Low and high elements, belaying and team building.
Sailing and Small Watercrafts
Sailing (Sunfish, Lasers), kayaking, canoeing, windsurfing and waterskiing.
Beginner through competitive instruction, water polo, diving and lifeguarding.
Beginner through advanced (USTA) instruction. We have seven (7) beautiful Har-Tru courts.
Musical productions, assistant directors, piano accompaniment, stage craft, set design, costume design and improvisation.
Campcraft, canoeing, kayaking, backpacking, hiking and overnight wilderness trips.
Making Movies. Digital video filming and editing.
Boat driving. Two ski, slalom, wakeboard and tubing.
Help campers create a broad range of wood projects.